KNUCKLEHEADS TRUKER CAPS FOR KIDS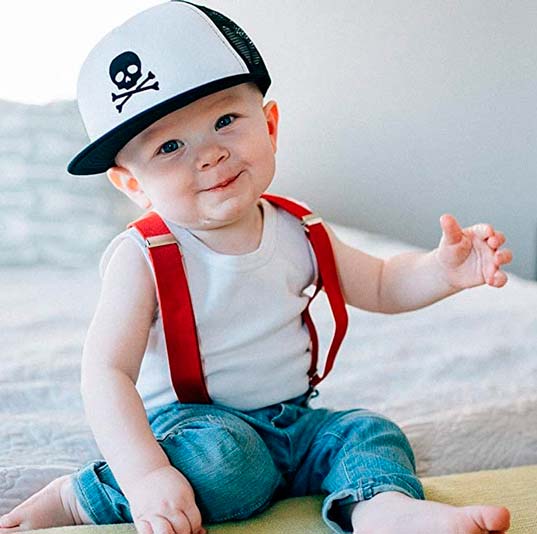 The best trucker caps for babies and with the widest variety of designs and colors, for girls and boys. All the style of a trucker to kick butt on the roads of the continent. Look who the driver is, yes sir! I am a trucker!
KNUCKLEHEADS trucker caps are the funniest. Many of these trucker caps have slogans like "kiss me" trucker hats or trucker hats for little brother and big brother. All KNUCKLEHEADS trucker caps are so fun that adults will want to wear them too.
The best gift for that head that will become a genius, you have to protect it from the intense sun of those roads, don't you think?
To view all designs, first choose one of the following age ranges: